The smart management is based on a machine learning model that learns the consumption pattern of each individual household. With this as a basis, it estimates the consumption going forward in time and at the same time takes into account the variations in Nord Pool's spot prices in order to plan the heating for the next 24 hours. OSO Charge receives an updated management profile one or more times a day. This is run locally on the device and therefore does not depend on a network connection to function.
OSO Charge follows strict principles for data security and has end-to-end security using Microsoft Azure Sphere. The safety function against legionella is built into the basic logic of the device and cannot be overridden. 
In the event of a loss of network connection, the device will run on the last profile it has received, until this expires. After that, it will change to a profile that is based on which hours of the day historically have had the highest electricity prices.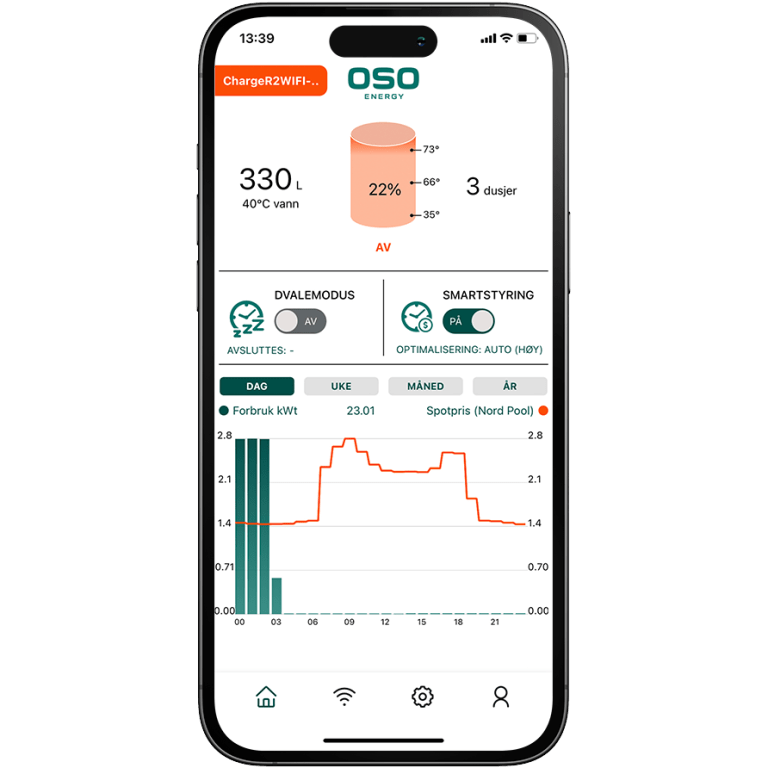 Available in the Apple App Store and Google Play Store
Automatic price optimization against Nord Pool spot prices
Sleep mode for when you're going away for a few days
Insight into capacity and number of showers available
Historical overview of consumption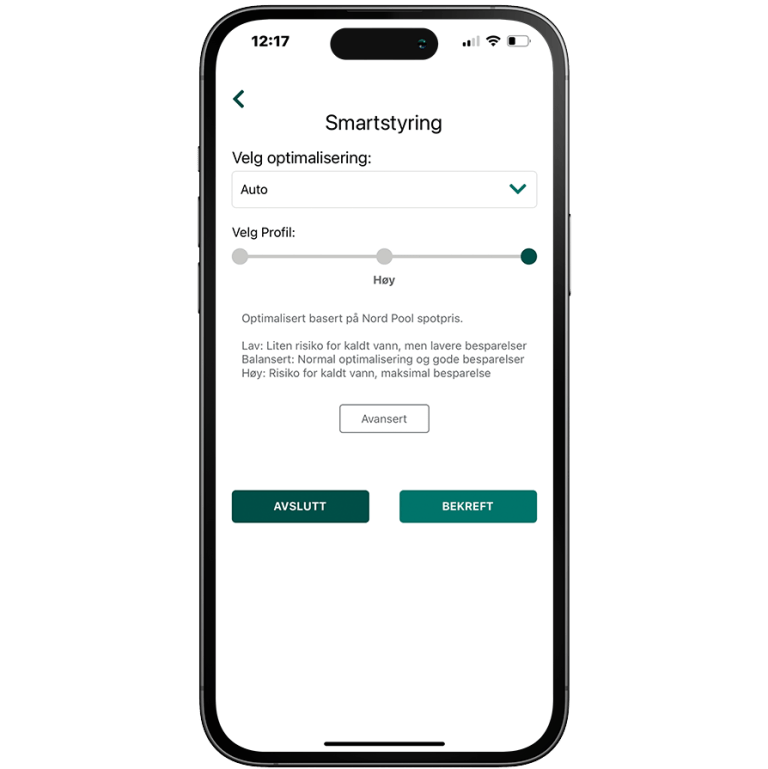 "Auto" provides automatic optimization based on Nord Pool spot prices and machine learning that takes into account the consumption pattern in each household. 
This optimization has 3 choices:
Low
Low profile is suitable if you use a lot of hot water, but at the same time want to avoid the highest price peaks. Gives little risk of cold water, but lower savings.
Balanced
This profile is suitable if you have normal consumption and a properly sized boiler for the household. Provides normal optimization and good savings.
High
For those who want to save as much as possible. Provides a higher risk of cold water and maximum savings.
Smart control: Third-party control
This choice gives the opportunity to control the heating of water via our open cloud-based API. 
Follow the link in the app, or the link below to get to the description of the API and the possibility to test in Swagger.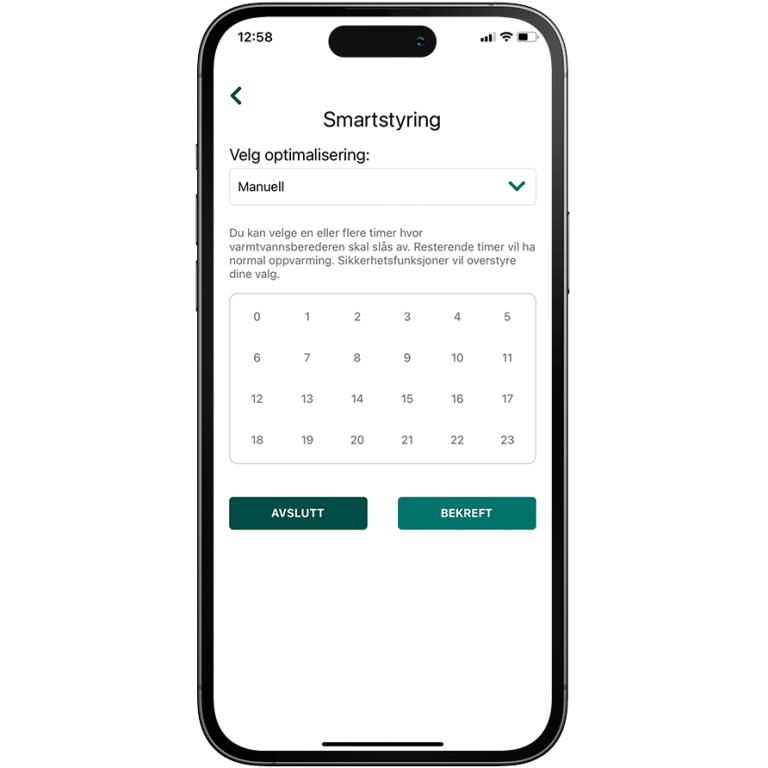 If you have other needs than managing according to the electricity price, manual optimization can be a good solution. Here you simply select the hours you do not want the water heater to heat water. Minimum level and security features will override your choices.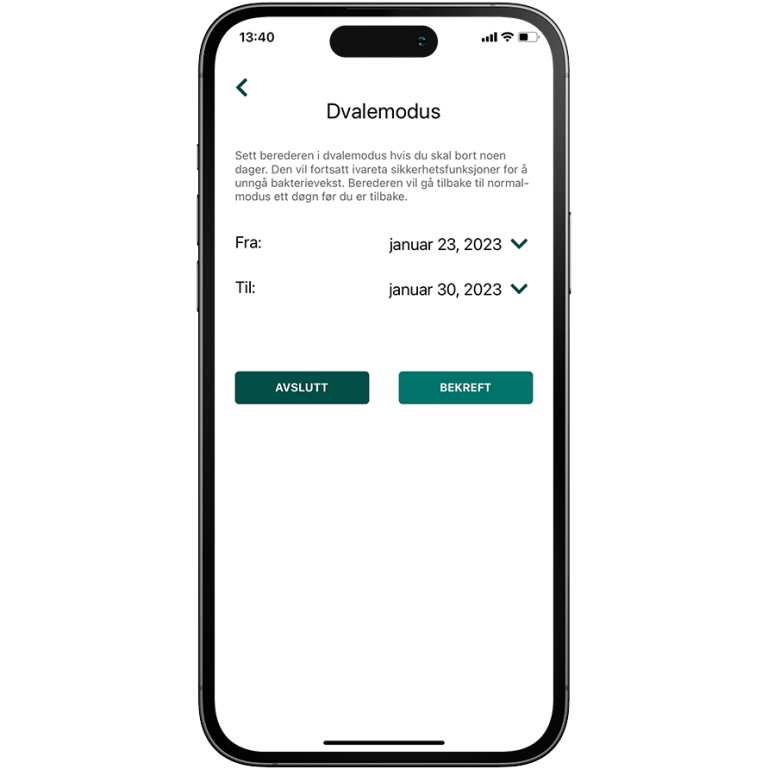 With sleep mode, the water heater uses as little power as possible while you are away. At the same time, it will automatically return to normal mode one day before you return. Legionella mode will be active and heat water if you are away for an extended period.
OSO inCharge can be downloaded from the Apple App Store and Google Play Store. This gives you the opportunity to control the heating of hot water at times of the day with the lowest electricity price. You also get insight into how much hot water you have available, and other functions such as "sleep mode".
OSO inCharge can only be used together with boilers that are equipped with an OSO Charge control unit.
Contact us if you have any questions about the products